All come from Denmark.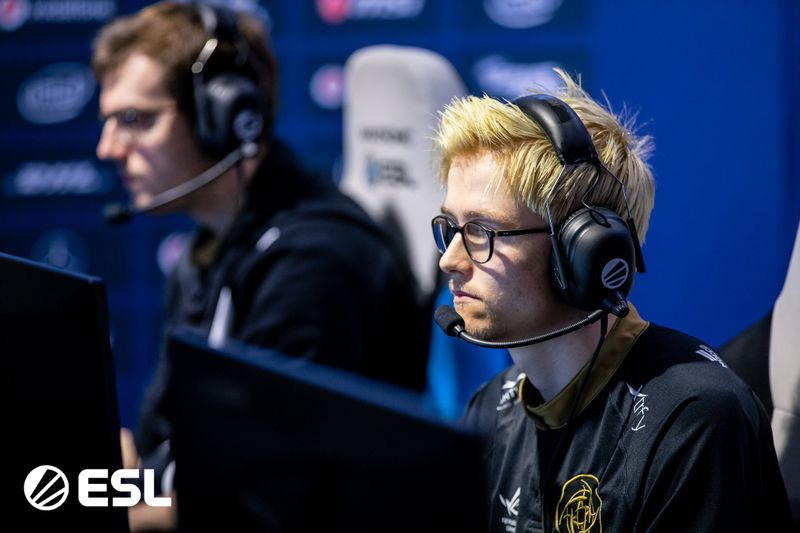 As the latest Team to join DPC events qualifier, Team Ascomanni has announced its lineup. Team Ascomanni, which was formed shortly after TI 9 came to an end. In particular, it is entirely made up of players from Denmark. Their leading star is Marcus "Ace" Hoelgaard, one of the best carries in the world, last played for Ninjas in Pyjamas.
Another very famous player is Jon "BabyKnight" Andersen, who used to be a real legend back in DotA. Even though he has not been in any tier one team recently, Jon definitely has what it takes to compete at the highest level in professional Dota.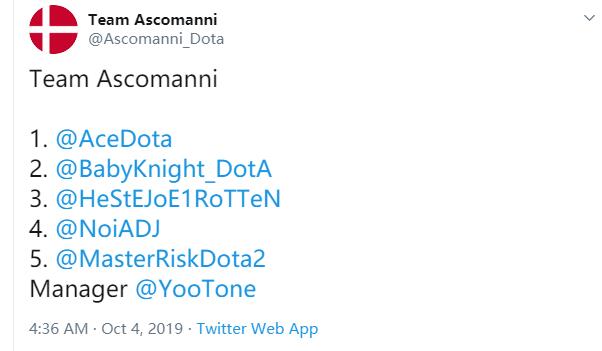 Team Ascomanni roster from 1 to 5:
Marcus "Ace" Hoelgaard
Jon "BabyKnight" Andersen
Mikki Mørch "HesteJoe-Rotten" Junget
Danny "Noia" Junget
MasterRisk
As you may have known, there is less than one day now until the first regional qualifiers for the first Major and Minor begin. They should have started a week ago, but due to the schedule conflict with Midas Mode 2.0, Valve decided to postpone them.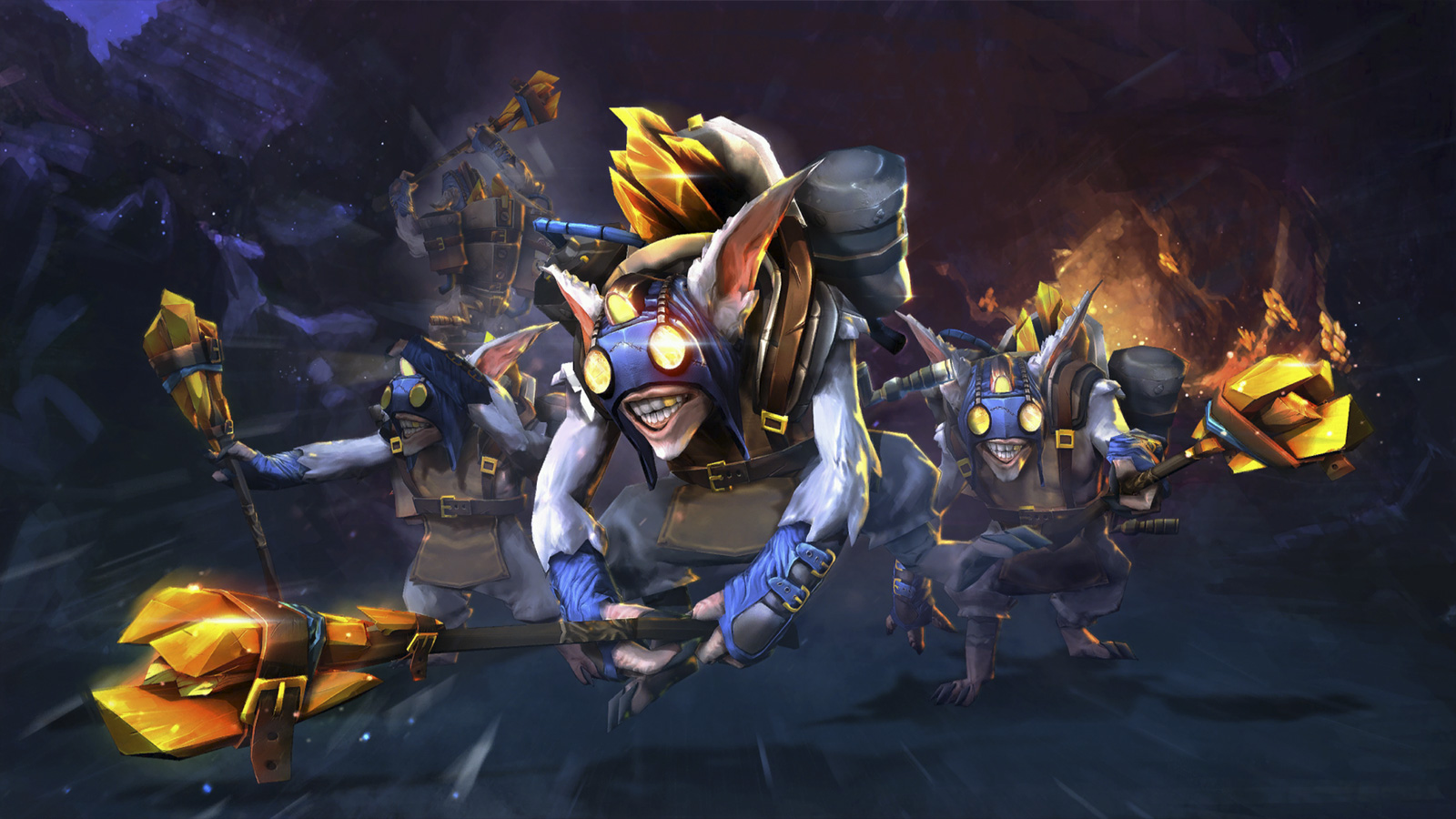 Though as the strongest region in Dota 2, Europe has only two slots for the first Major. However, some of the best teams from here won't be taking part in the first Major due to their break.
The European closed qualifiers are starting tomorrow. Ten teams, two groups, we also will be able to see Team Liquid's and Alliance's new rosters in action for the first time. Stay tuned.